Pool building
New Construction - Ramos Builders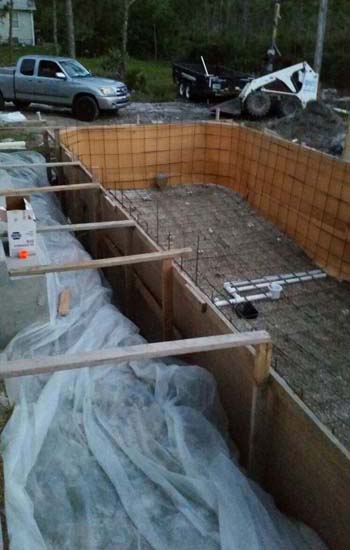 We introduce you with "our" pool builder. With customized pool design, serving the Lee County area. With over 20 years of experience, our Pool builder is the premiere choice to build your swimming pool. From water features to custom decking, equipment, and spa`s, with the knowledge and experience to make your own swimming pool investment a dream come true. We offer a wide range of service, if it is weekly pool service, repairs, or if you like to remodel your existing pool. Also, to build on your existing pool a jacuzzi. You name it, and we build it.
Seeing the steps to build your new swimming pool will help you understand how pool contractors work and appreciate the need for a quality-minded pool company.
With more than 20 years of experience, showing you how to design the right pool for your backyard space. We will always provide you with honest, trustworthy opinions, never trying to push features you don't want or need.
We believe to help you and make your pool dream come true. Just give us a call or e mail us your needs